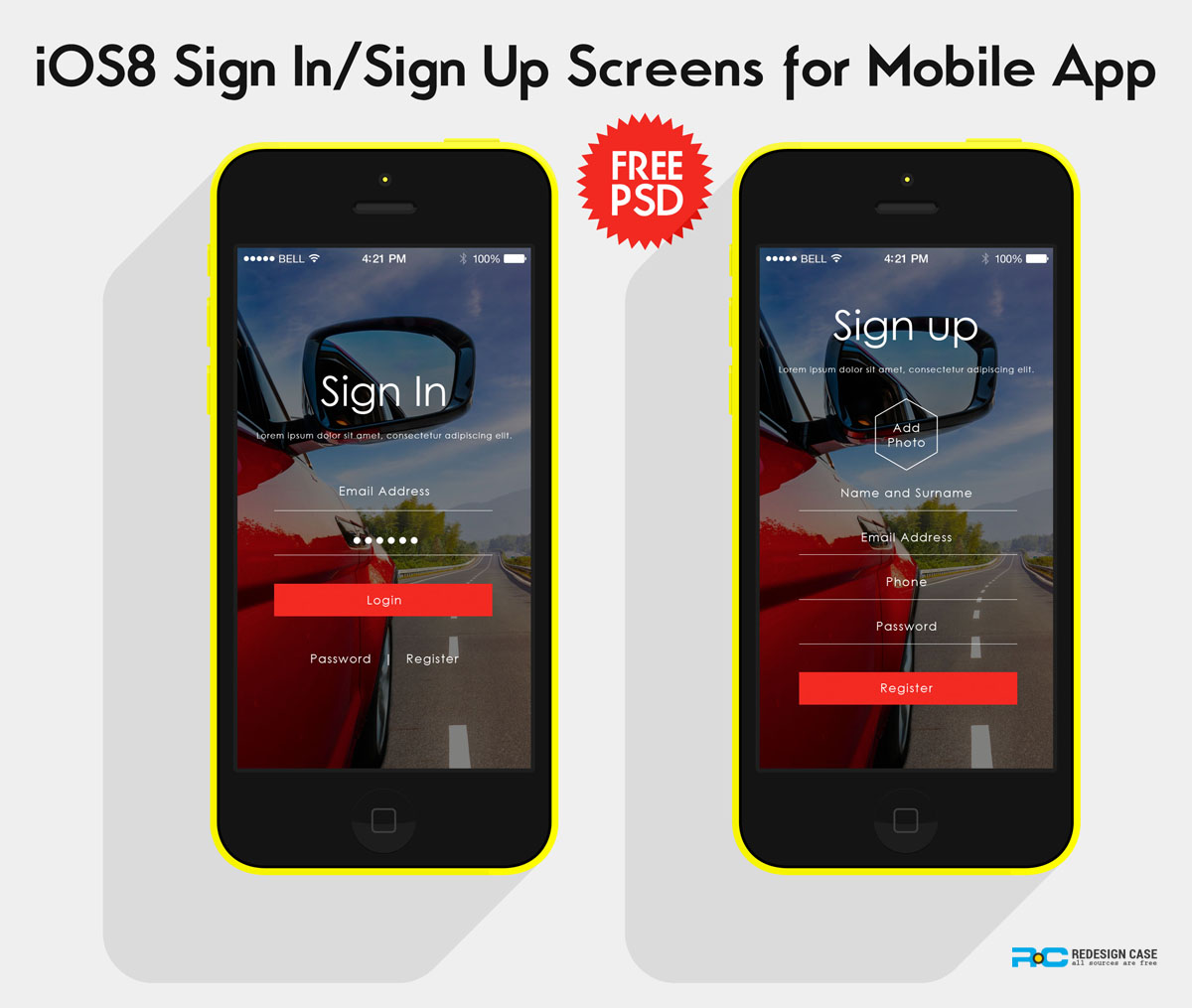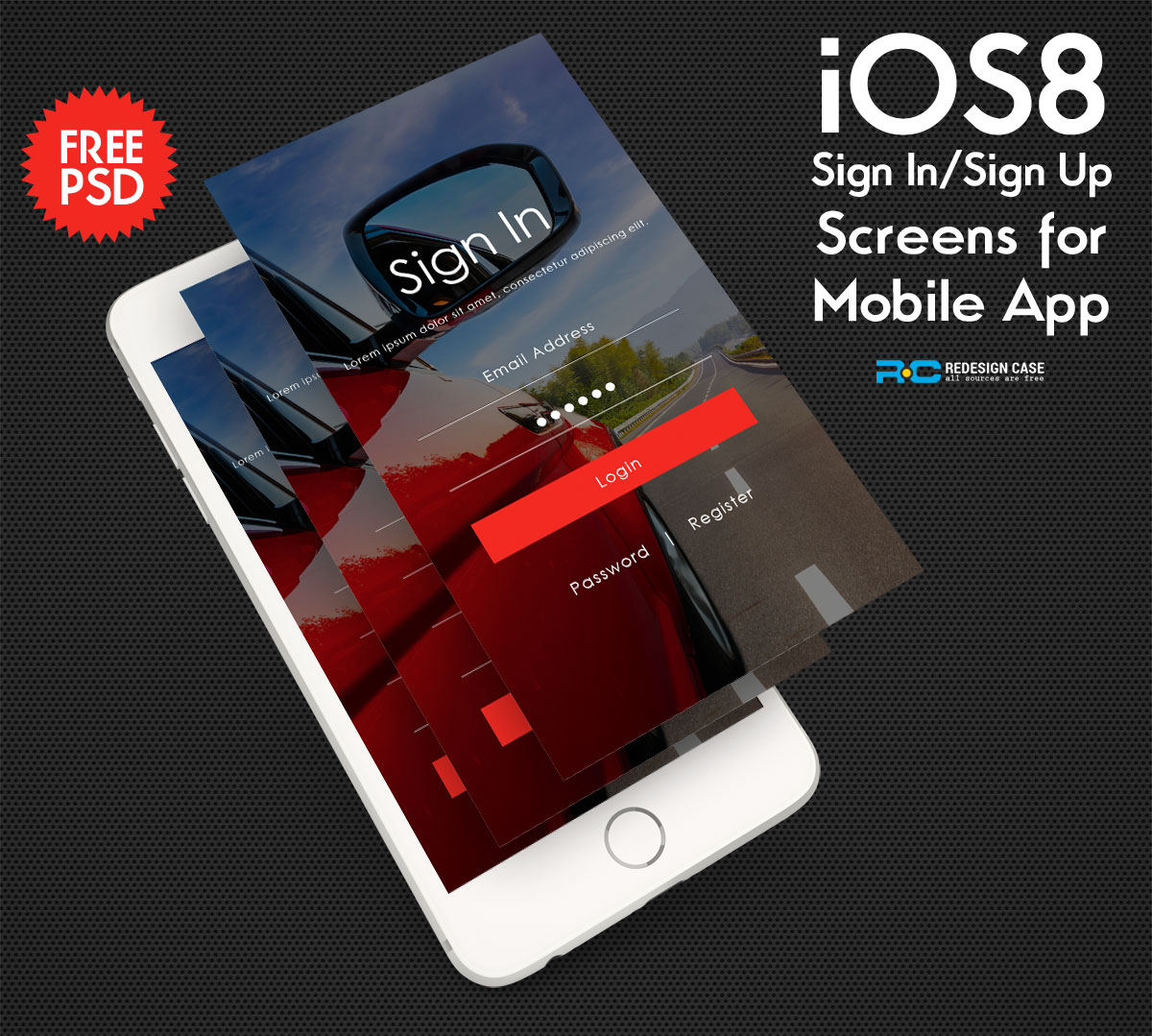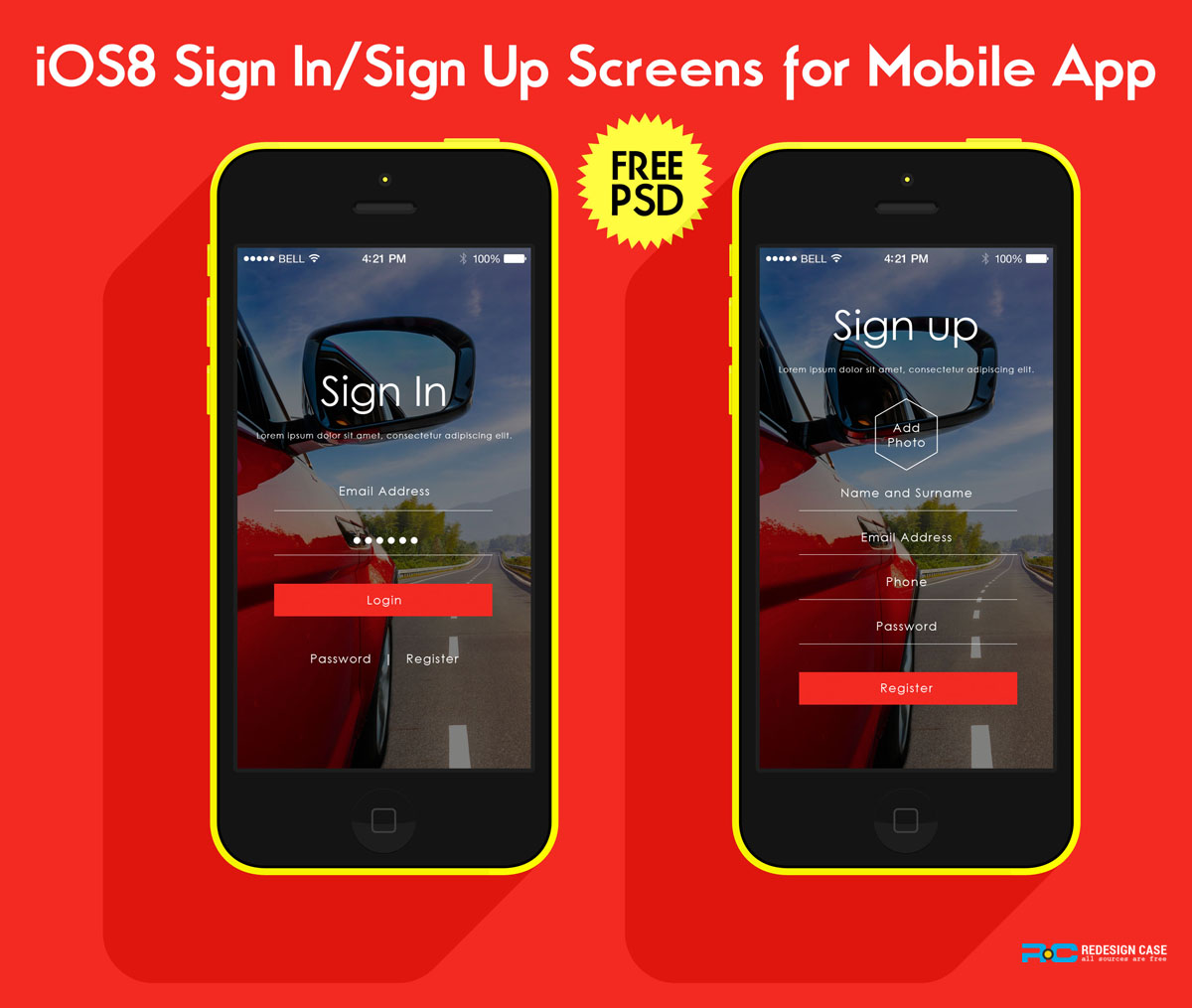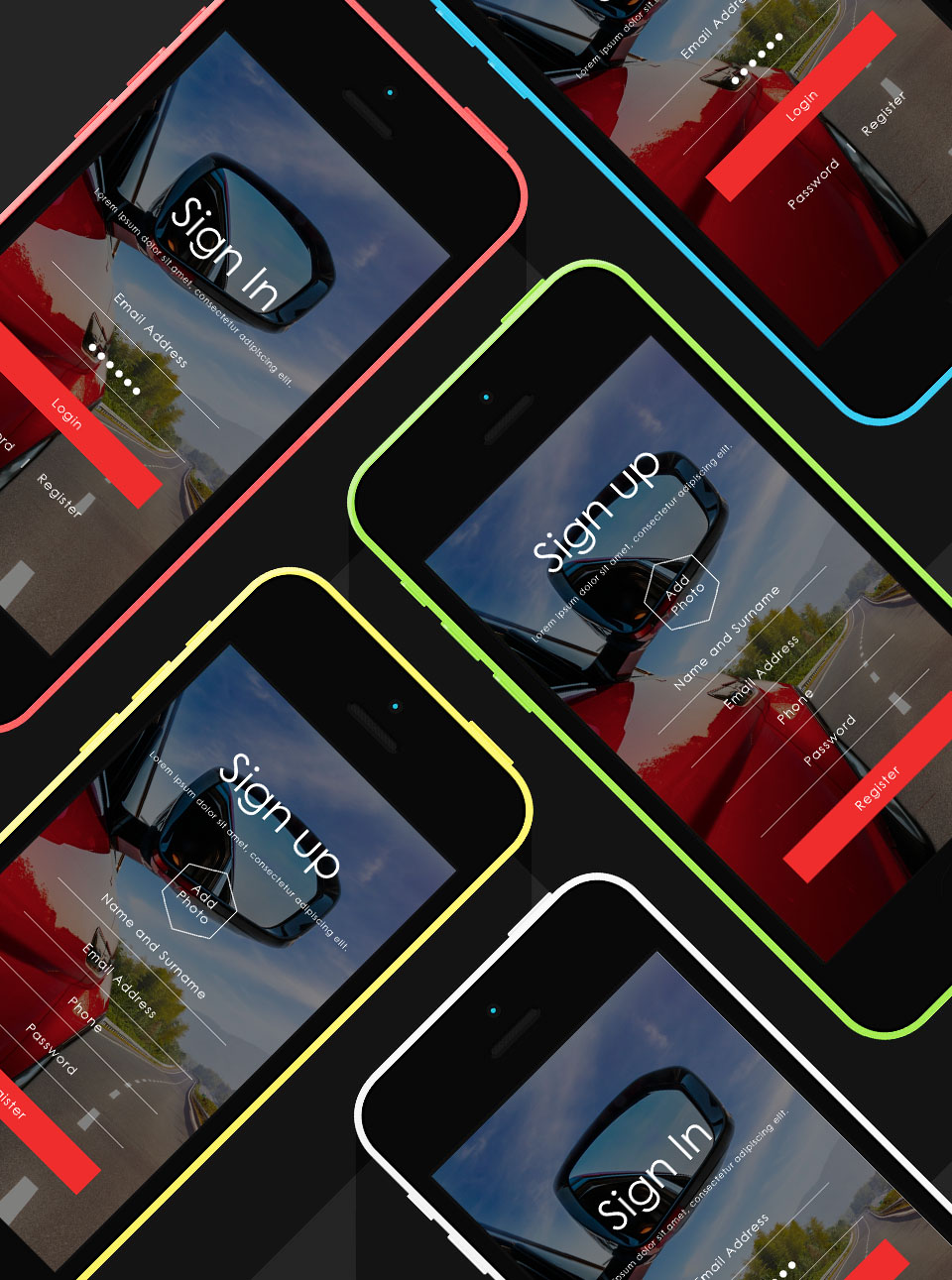 About Brief New Flat Mobile UI login register screen
The Flat mobile UI login register screen Mobile application is a brand new to the world of applications that is eye-opening. UI determinatively portrayed with accustomed mode and mindset
Flat mobile UI login register screen Application UI's concept is according to today's generation guiltlesslessly . A Fresh mobile design , outlined for IOS users .
This Application is with UI notion. This pleasingly created design is contemporary , snappy and natty. A perfect application to use that is healthy and attractive in design for the IPhones that is convenient at the same time. It has a simple feature for Sign-up and Sign-in by just filling in your name, surname, e-mail address, phone no., password and photograph.
A grand opening of the application for the devotees of the application , A chance to use it at an affordable price and alluring configurations. For all the appreciators of the applications are requested to DOWNLOAD IT FOR FREE ! and need to have a source file.
Format: Layered JPEG,PSD
Vector Shapes: Yes
Size: 6.10Mb
3,457 total views, 1 views today