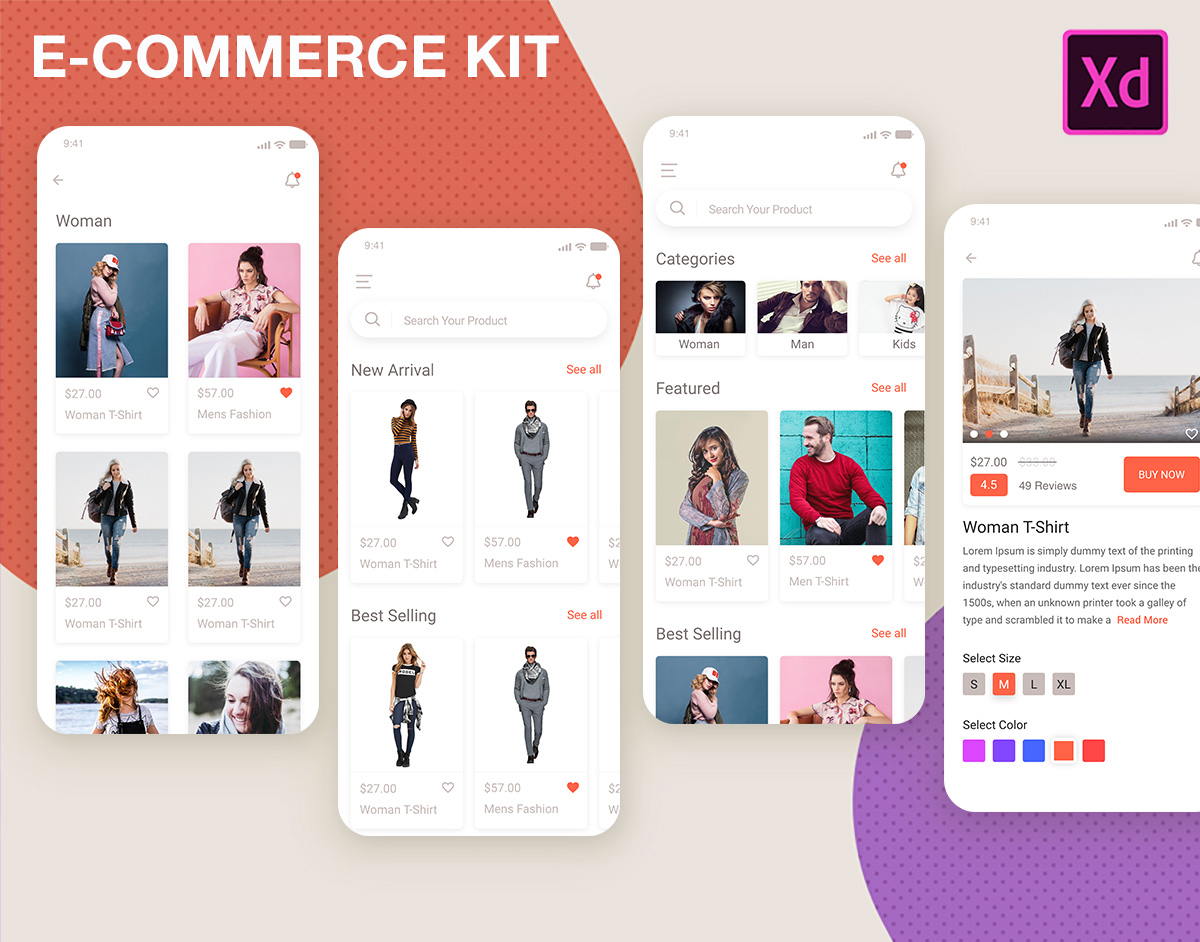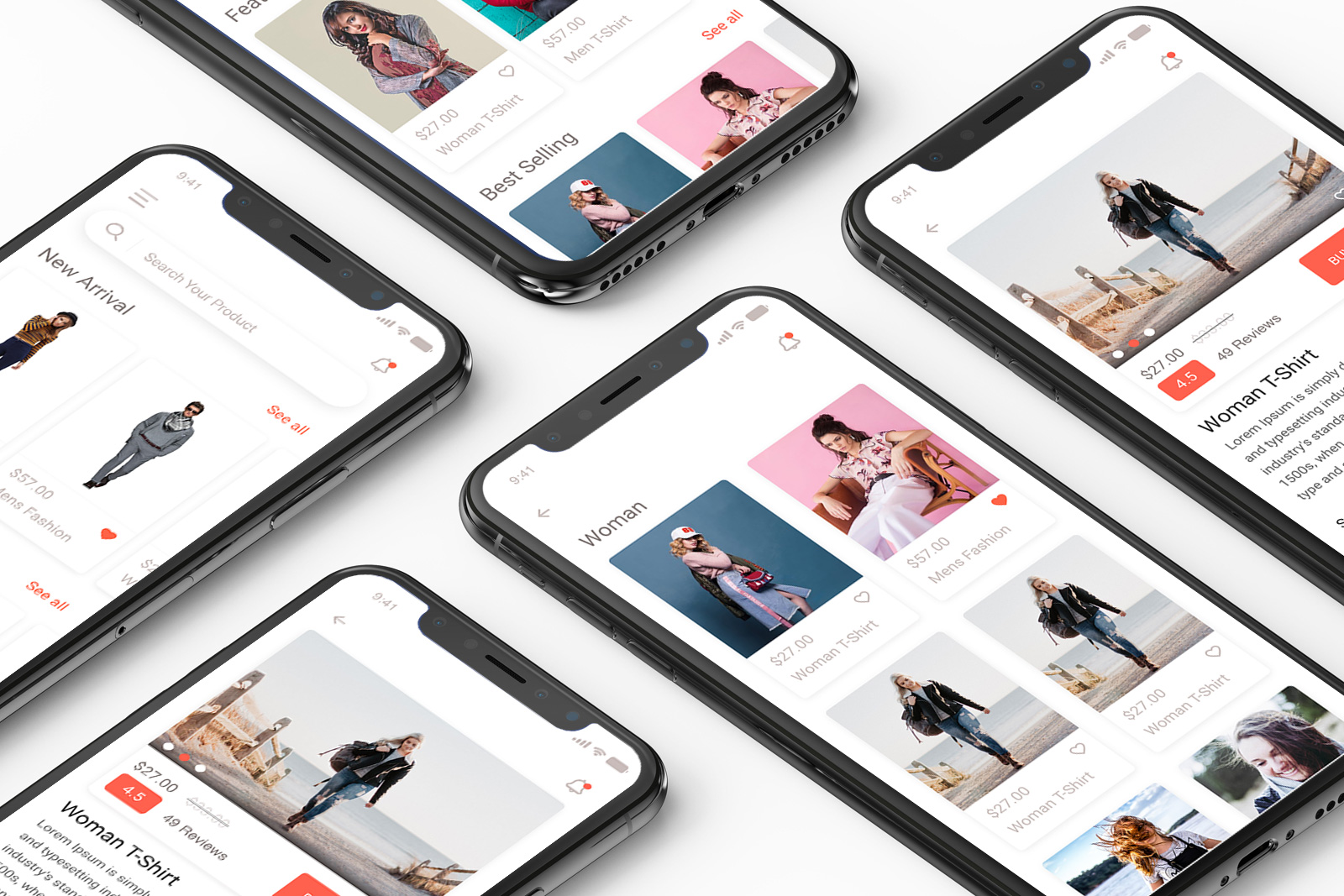 About Brief New iOS 12 E-Commerce App UI Kit
The new IOS 12 E-Commerce app UI KIT is the stylish application from our side. It is drafted in two configurations i.e., in Photoshop and in Adobe XD for the IPhone or IOS users , a commodious approach to manipulate it on your IOS phones easily and without any sort of interruption in it.
The application established is a charismatic one which propound it's consumers and the cherisher a fate for online shopping in an undemanding and user-oriented way at economical amount.
All of your ideal labels are accessible for purchase online on this application. A stunning way to procure in caliber in this lucrative application designed by us.
The details of brands and all the companies with their respective products will be mentioned on the site for complete knowledge of the product, the fabric and the company along with it's prices and shipping details as well.
A compact footstep is need to be followed by you for having this supremely amazing application to download for gratis and to perform alike you entail to have a source file.

Format:
Layered JPEG,Adobe XD
Vector Shapes:
Yes
Size:
3.1Mb
431 total views, 1 views today