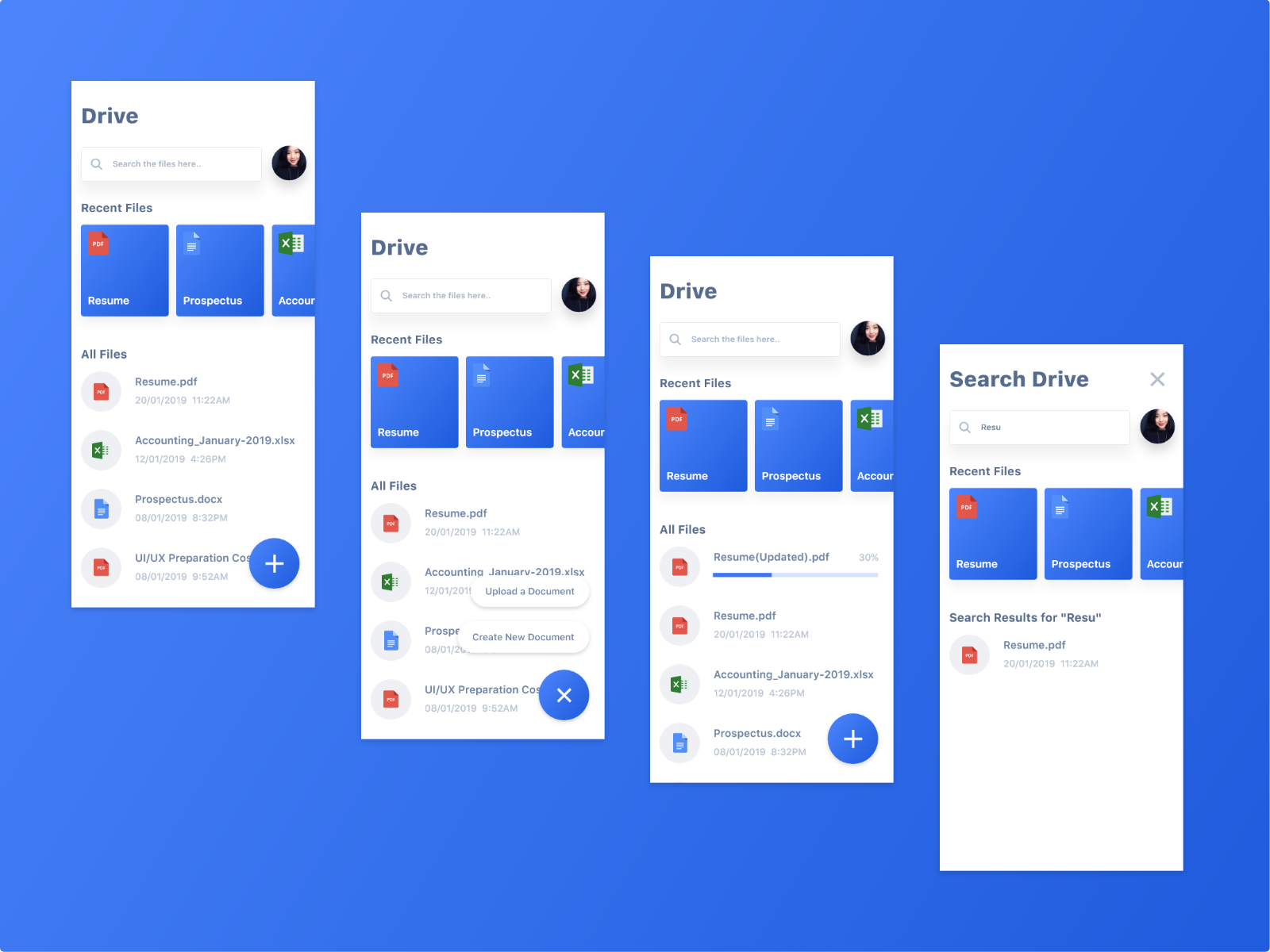 Cloud Drive Mobile App for Android
by Rohan Mishra
Price: 0.00 New
Today's PSD Gang Creatives is the set of retina-size Google Drive App Concept, provided into a Photoshop PSD file.
I would love this feature. Now I have to upload the same video twice to a different Google product. I can't upload straight to YouTube from Google Drive.
Drive is a app concept work and clients Mobile App with a lot of features the first ons is that so minimal and easy to use with just few clicks ability to select your drive the type of you want. Drive connects you with a driver in minutes. also with a modern and clean modern design using the latest Trends Styles of Design With a Blue Flat Color and elements, colors can be changed to any color you want !
Format: Layered JPEG,Adobe XD
Vector Shapes: Yes
Size: 677 KB
244 total views, 2 views today