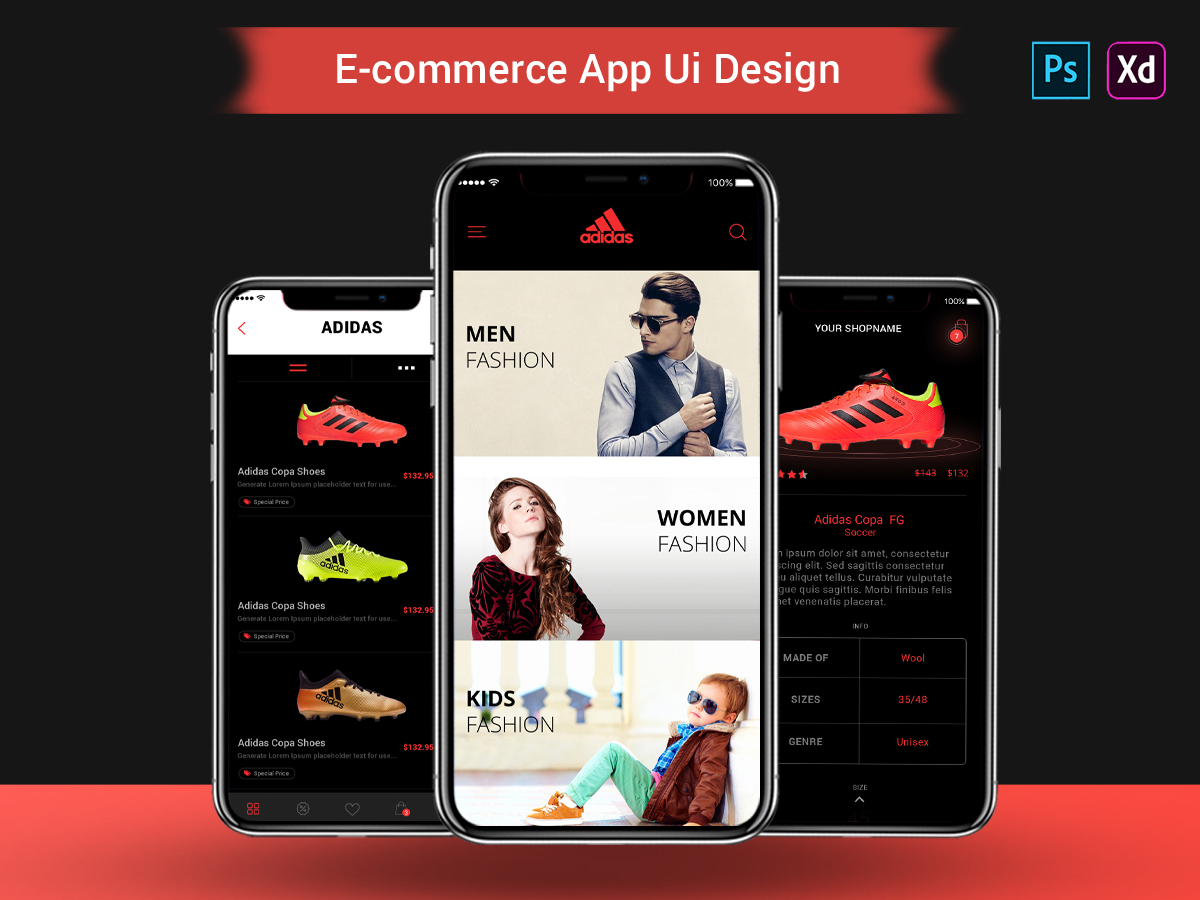 E-Commerce Mobile App UI Design
The summons is astonishing UI susceptibly illustrated with contemporaneous style and propensity.
E-commerce Application UI's notion is righteous ally i.e., configured in two
majorly used Soft wares , the Photoshop and the Adobe XD.E-commerce Application is an effective UI notion. This charmingly created
design is contemporary , snappy and chic.
A 10/10 application to order from your favourite brands with convenience that is safe , economical and attractive in design of
the application that is simple at the same time.
A grand opening of the application for those who love ordering online here
is a chance to order at an affordable price.For all the appreciators of the application are requested to DOWNLOAD IT FOR
FREE ! and need to have a source file .
Price: 0.00 New
Format: Layered JPEG,Adobe XD
Vector Shapes: Yes
Size: 61.5 MB
181 total views, 1 views today