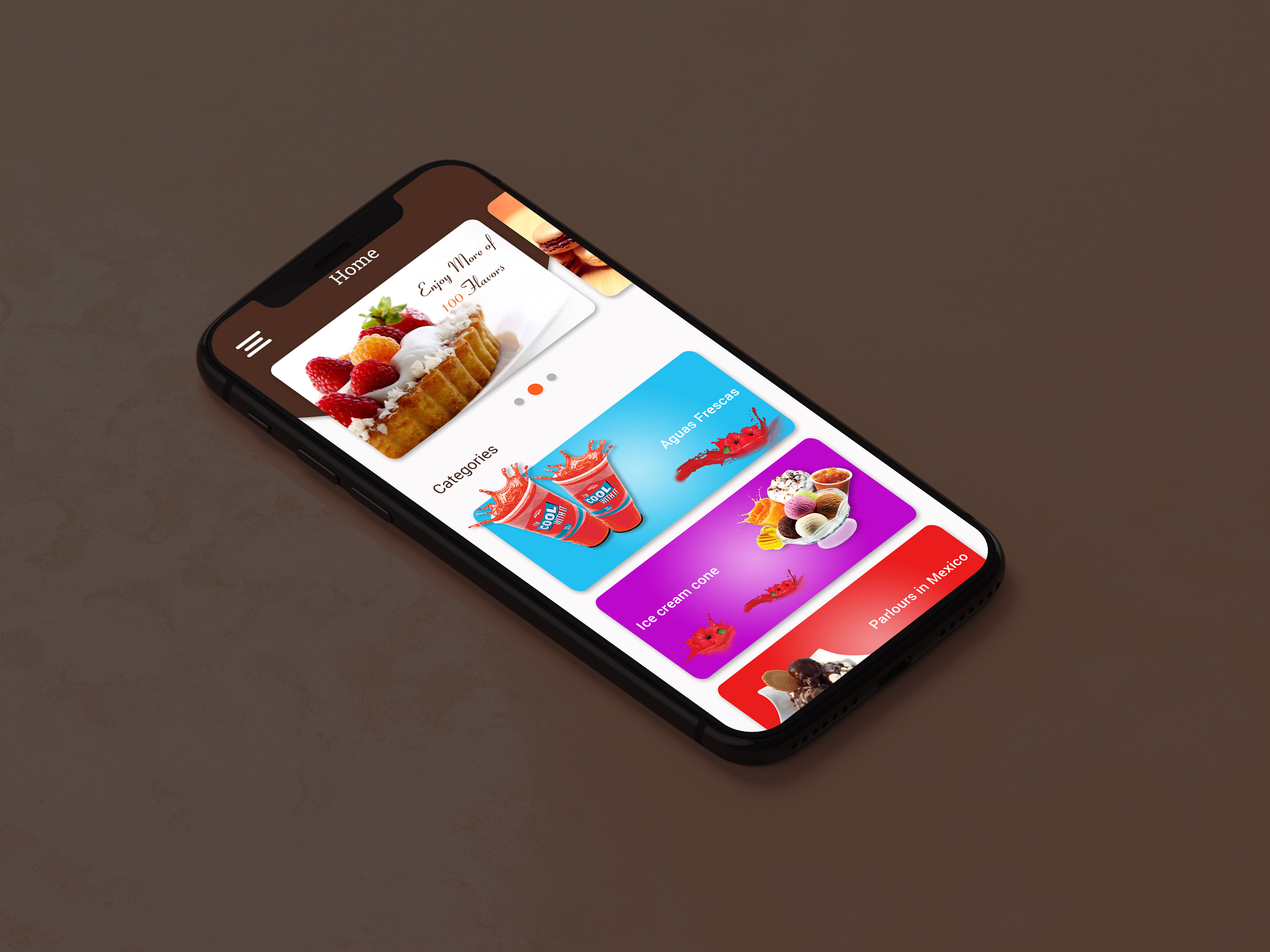 About Brief New Flat Bakery food delivery app UI
Other than eating or dining out, bakery items are a favourite for every person, the bakery items include ice-creams, shakes, snacks, pasteries, cakes , etc. that literally bring water to the mouth.
Hence they are not delivered to homes or offices by any online food ordering application or by any human resource of the bakery also be it near to the place or a far away as well. This pisses off anybody's mood , and to make everyone happy PSD's team has introduced to the locales of a new and fresh app which confirms order for any bakery and sends it to anywhere required to, be it far or near Now you can enjoy your yummy shakes, delicious snacks and delicacies of variety of cakes and pasteries at your doorsteps only , without any sort of hassel .
you can create an account on the application or can order as a guest , without logging in .
Named as Bakery Food Plus application with the most attractive design of the app, which can make anyone hungry by looking at it or just a glace.For all the foodies out there, grab a byte from bakery at doorstep, download the app for free and have a source file for the same.
Format: Layered JPEG,PSD
Vector Shapes: Yes
Size: 15.4Mb
305 total views, 2 views today