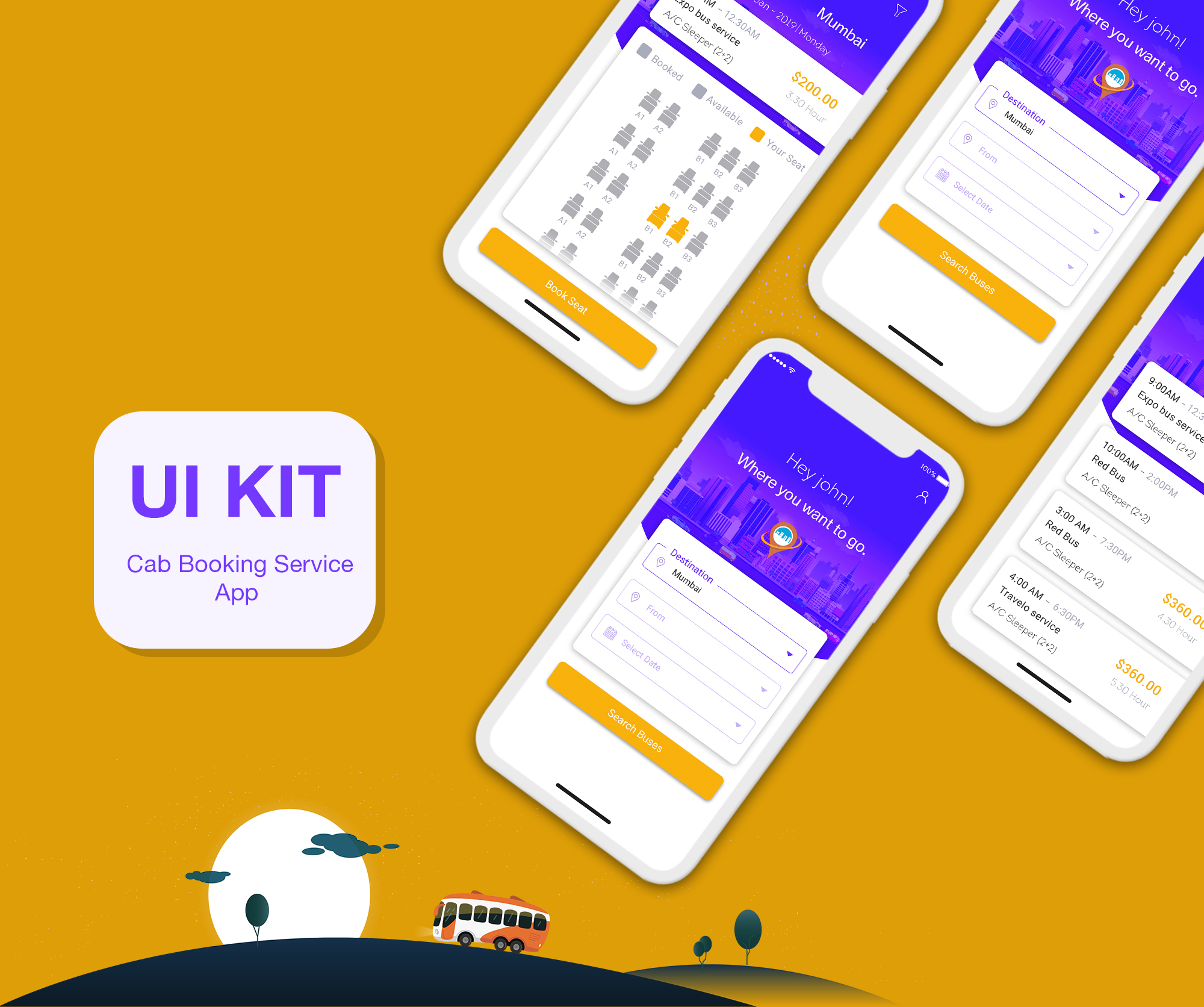 Online Bus Tickets Booking Mobile App UI
Price: 0.00 New
Bus Ticket Booking is a free mobile application PSD mobile ui for searching, managing and booking bus tickets. UI it contains 4 screens including login screen, home screen, search results, available sheets and ticket purchase. App template designed in fresh, clean and bright style with attractive UI elements.
Bus ticket mobile app PSD. You can easily use the design in your product and app concept. Download for free this beautiful hand-crafted bus ticket booking UI. This UI Kit is made for iOS applications and it's provided in Photoshop.
Thank and appreciation to PSD Gang Creatives for sharing this great project. Thanks for your support guys enjoy this design and Stay tune for my next UI KIT Update.
Format: Layered JPEG,Adobe XD
Vector Shapes: Yes
Size: 4.89 MB
216 total views, 4 views today