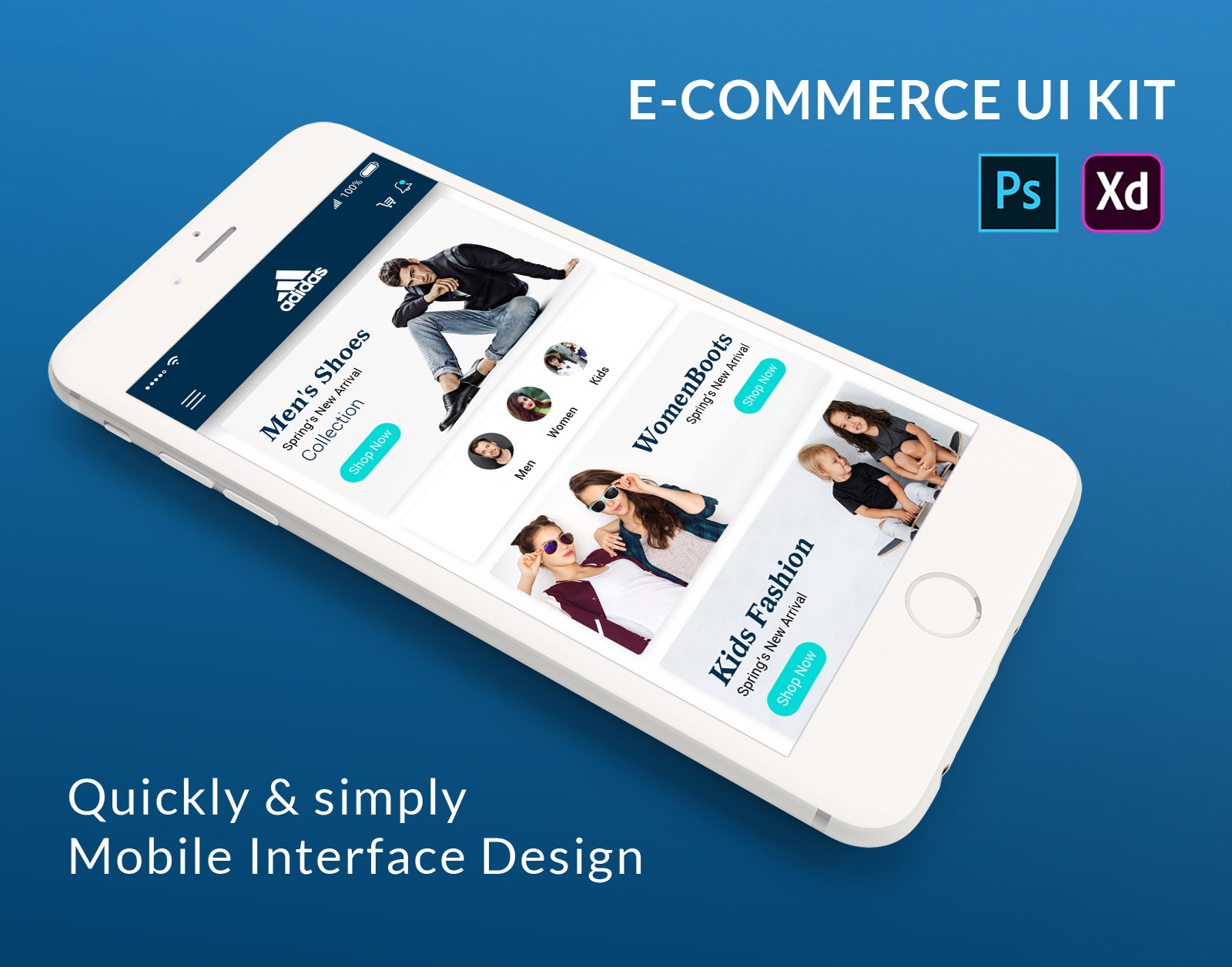 E-Commerce Mobile App UI KIt PSD
The E-Commerce UI KIT is the voguish supplication from our side. It is drafted in two configurations i.e., in Photoshop and in Adobe XD , a commodious approach to manipulate it on your PC, Laptop, Android and IOS phone.
The application established is a charismatic one which propound it's consumers and the cherisher a fate for online shopping in an undemanding and user-oriented way at economical amount.
All of your ideal labels are accessible for purchase online on this application. A stunning way to procure in caliber in this lucrative application designed by us.
A compact footstep is need to be followed by you for having this supremely amazing application to download for gratis and to perform alike you entail to have a source file.
Format: Layered JPEG,Adobe XD
Vector Shapes: Yes
Size: 34.9 MB
451 total views, 3 views today